SBC Summit Tbilisi Makes a Splash in its First Outing for SBC and SMH
More than 1,000 delegates gathered at the Sheraton Grand Metechi Palace in Georgia last week (23-24 October) for the first-ever SBC Summit Tbilisi, a conference and exhibition that encompassed Georgia and surrounding regions, including Eastern Europe, Central Asia, and the Balkans.
The event was organised in partnership with the prominent Georgia-based iGaming and sports management company SMH, who first collaborated with SBC for the highly successful SBC Summit CIS event in Kyiv in 2021.
Andrew McCarron, Managing Director of SBC said: "SBC Summit Tbilisi was a fantastic opportunity for SBC to re-enter the region with our partners SMH and the local market really responded to what we were trying to achieve. Our opening night networking party in one of the city's most exclusive locations provided the perfect springboard for business conversations and education the following day. I would like again to thank all our sponsors and speakers who helped make it such a vibrant event." 
Throughout the day, the exhibition floor served as the perfect environment for attendees to fully engage with cutting-edge technologies and the most up-to-date services and providers. It played host to a diverse lineup of global and regional brands, such as Alea, Aviatrix, BetConstruct, Betlive, CreedRoomz, Crocobet, Leader-Bet, EGT Digital & Amusnet, EuropeBet, NLYC, Passimpay, Setanta Sports and VBET.
Those who sought to enhance their educational prowess benefited from the comprehensive and in-depth conference, which featured two distinct tracks: 'Marketing Digest' and 'Innovation.' Discussions revolved around topics like the evolution of street sports, the influence of artificial intelligence, groundbreaking payment solutions, the role of regulations in brand development, and in-depth explorations of regions like Georgia, Eastern Europe, and Asia, among many other engaging subjects.
The agenda, featuring an opening keynote by Shota Arveladze, a former professional footballer and the founder of the youth sports organization, the AAA Foundation, offered distinctive insights from more than 40 regional experts.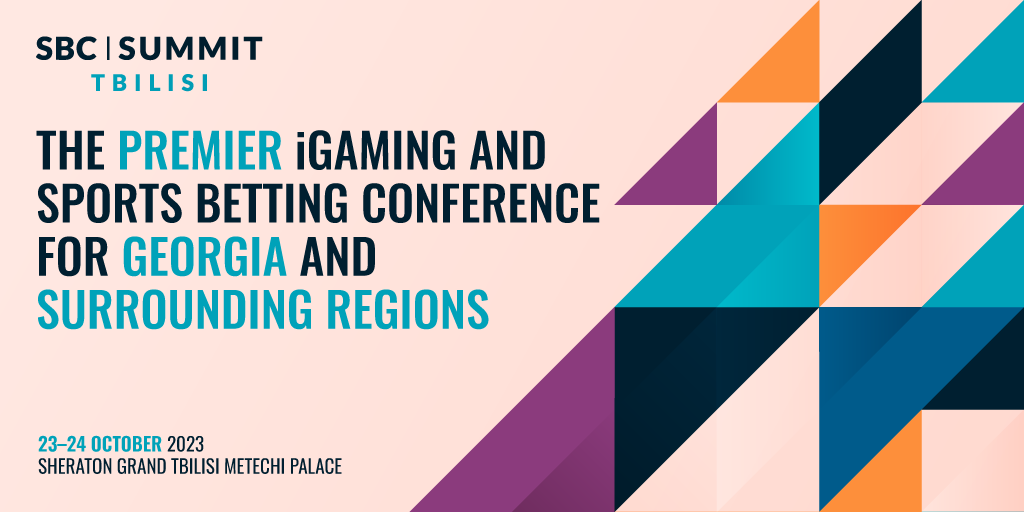 Tereza Tokmajyan, CMO at TotoGaming commented: "As a speaker at SBC Summit Tbilisi, I was truly impressed by the outstanding experience and the positive energy that permeated the event. It provided excellent networking opportunities for our teams, serving as a fantastic platform for operators and service providers from the region to come together, connect, and discuss important industry topics. It was where like-minded professionals could generate cool ideas and find ways to bring them to reality."
Additional experts featured throughout the conference included Giorgi Isakadze (Editor in Chief, Forbes Georgia), Maia Kopinadze (CEO, Europebet), Quirino Mancini (President, IMGL), Nika Ghudushauri (CCO, betlive.com), Viktoriya Zakrevskaya (Deputy Chairman for Communications, Ukrainian Gambling Council), Dmitry Starostenkov (CEO, EvenBet Gaming) and many more.
Lasha Machavariani, CEO & Founder of SMH said: "We are proud to have conducted such a great event, and I can honestly state that SBC Summit Tbilisi has brought top-quality SBC standards to the region. This event managed to bring together the iGaming and related industries from Eastern Europe, the Black Sea, and the Central Asian region, establishing a new hub for sharing experiences, networking, and forming new partnerships."
In the evenings, delegates had the opportunity to relax and enjoy the scenic Georgian surroundings at the lavish networking events. These included the pre-registration drinks held at the Stamba Hotel on October 23 and the Official Network Party, which concluded the event, held at the luxurious Republic Event Hall on October 24.
"Huge thanks to the amazing SBC team for their unparalleled professionalism and quality, immense gratitude to all the partners and sponsors who supported the cause and demonstrated their readiness to always fuel the development of business and society. Last but not least, thanks to Team SMH for their amazing work. SBC Summit Tbilisi will return next year with even greater value and scale," Machavariani added.
Dmitry Starostenkov, CEO of EvenBet Gaming added: "I would say it's a classic case of 'expectation versus reality.' Expected: a regional summit with few visitors and mediocre content. Reality: an event with a global presence and ambitious goals, featuring a very active and representative audience, outstanding topics, and speakers. Additionally, it offers fantastic Caucasian hospitality, a warm atmosphere, and meaningful open networking. This event is undeniably a strong contender for global success."