DraftKings Puts Money Towards ICRG Fund for Responsible Gaming
DraftKings made a significant announcement on Monday to pledge a financial commitment to the International Center for Responsible Gaming's (ICRG) Fund to Support Research on Sports Wagering.
The money supplied by DraftKings will help the ICRG fund researchers who have applied for grants to pursue groundbreaking research on problem gambling.
Excitement from DraftKings
ICRG's fund for grant money specifically focuses on responsible sports betting. ICRG has the goal of helping researchers develop peer-reviewed and scientifically based research that contributes to the world's understanding of problem gaming.
DraftKings CEO Jason Robins spoke on Monday about his excitement for ICRG to have the money for research.
"The cornerstone of our commitment to customers is providing an enjoyable sports betting and gaming experience, and we recognize that we have a responsibility to ensure that customers are playing safely. We are pleased to support the critical mission of the International Center for Responsible Gaming and fund important research that will drive responsible gaming innovation and customer safety forward for the entire industry."
First-of-its-Kind Fund
The ICRG created the Fund to Support Research on Sports Wagering to help bettors practice safe wagering. The ICRG believes that more research equates to safer gambling practices which will, in turn, help sports wagering spread throughout the world.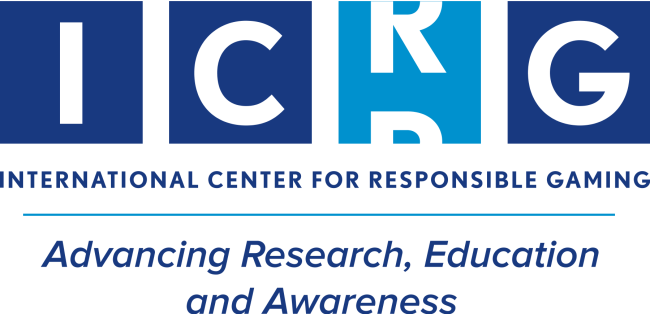 ICRG is accepting applications for the fund. Researchers interested in exploring topics like the differences in sports betting versus other gambling practices, the efficacy of existing responsible gaming programs, or differences in problem gaming across diverse demographics can apply.
ICRG Executive Director Russell Sanna claimed how beneficial the donation would be for the non-profit.
"We are incredibly honored to have DraftKings' financial support, which was instrumental in satisfying our funding needs for the Fund to Support Research on Sports Wagering. With the expansion of sports betting across the United States, public health research will be critical in better understanding problem gaming, and we are deeply appreciative of the support from DraftKings to fund research that is cutting-edge and can be utilized across the industry and by consumers."
DraftKings Mission
DraftKings has worked closely with problem gambling causes in the past. The company has the mission to protect vulnerable gamblers by providing technology and training to support employees and product consumers. Everything that DraftKings preaches is backed by evidence-based research.
This funding will supply the company with more research to help players safely gamble on DraftKings' platforms. The stigma around sports betting is virtually nonexistent in today's world, just three years after the unconstitutional ruling of the Professional and Amateur Sports Protection Act.
This quick removal is partially thanks to industry leaders like DraftKings paving the way through financial grants for research. DraftKings is superior with supplying resources for players on their sites to combat problem gambling before it occurs.
The company also sends out regular reminders through social media and email that remind customers of problem gambling and where they can receive help. The company is a Platinum Member of the National Council on Problem Gambling and a member of the American Gaming Association.
---
Join our Discord
to leave a question or comment regarding this article. We have sports fans talking betting all day — every day! JOIN THE DISCORD NOW AND QUALIFY FOR PRIZES & BETTING SWAG!
---